News from the Past

Sault Ste. Marie Star, February 1899

Golden Wedding At Killarney

Minjmendaan

is Ojibwe for

"to keep in mind;

to remember"

"Never in the history of Killarney has there been such a social event as that which occurred on the 30th of January last when Mr. and Mrs. Ferdinand Roque celebrated the 50th anniversary of their wedding.

High Mass was held in St. Joseph's church, which was beautifully decorated for the occasion, in the morning and the village turned out en masse in honor of the venerable couple. Holy Communion was administered to Mr. and Mrs. Roque, to their eleven children, then to their 24 grandchildren, and lastly to other relatives and friends.

After church His Worship Mayor Jackman formed a procession and, marching at their head, all proceeded to the residence of Mr. and Mrs. Roque. Father Caron read a letter from a granddaughter, Sister Ignatius of Fort William, daughter of P.R. Lamorandiere which had reference to many touching incidents connected with the family.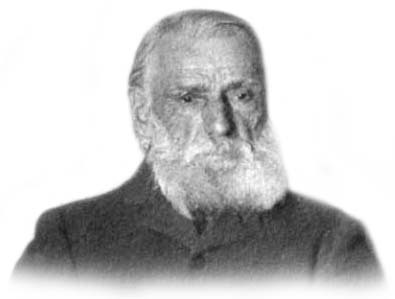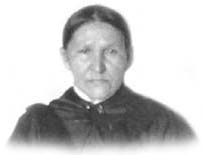 Marguerite Roque (nee Recollet)

After this, Miss Josette Lamorandiere read an address from the grandchildren and greatgrandchildren to the grandparents, which was much appreciated by all present. A very suitable and touching reply to the last mentioned address was, on behalf of the grand parents, read by Miss May Solomon. After the reading of the address, the happy couple made a graceful bow to the crowd, which elicited vociferous cheering for several minutes, after which dancing began.

Mr. and Mrs. Roque opened the dance with what is known as a cut-out jig, which fairly bears out its name for it was a cut-out in every respect for every one danced turn about. Mr. P.R. Lamorandiere displaying great agility in cutting the 'pigeon wing'. After this dance, all repaired to the dining room and partook of a sumptuous wedding breadfast.

After breakfast Mr. Jackman made one of his short but usually effective speeches and the assembled guests sang 'For he's a jolly good fellow' after which the dancing began in earnest and kept up till a late hour, when all dispersed wishing their host and hostess many happy returns.

Mr. and Mrs. Roque are not much over seventy years of age, both are in good health and as smart as crickets, they are hard workers and always got along splendidly. They had fifteen children, nine sons and six daughters, eleven of whom are living and doing well, they have 60 grandchildren, 50 are living and they have six great grandchildren. Mr. and Mrs. Roque received many and valuable presents from friends far and near and we hope they will live long to enjoy them.

(signed) GILL NET

Killarney, February 10th, '99"